I'm one of those people who sends an annual Christmas letter to family. This is a slightly edited version of the one I sent this year.
December 2008
Dear Friends & Family,
2008 has been an eventful year both personally & professionally. I turned 40 and dove right into my midlife crisis complete with new career, convertible (VW Eos), Caribbean cruise, and divorce.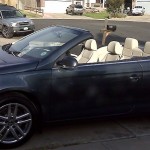 I'm almost one year into my new job as the Executive Director of the Bard Center for Entrepreneurship. While the job is incredibly different that what I'd imagined, I simply love it.
I continue to run my Amyotrophic Lateral Sclerosis research lab on the weekends. People ask me all the time whether I regret my decision to leave science. I think it surprises both me and them that the answer remains no. My former boss at the University of Denver is taking over the project and making it his own. We've got about 6 more months to facilitate the transition and I know the work I started is in good hands.
This summer, I asked my husband for a divorce. It's been as amicable as these things can be. Our divorce finalized in October. He kept the cats. We're still trying to sell the house. Send me an email if you'd like to stay in touch with him and I will pass on his new contact information.
I went on my very first cruise in August with a bunch of magnificent women that I knew only from the internet. The picture is from the formal dinner. It was a wonderful time with amazing women (Irene, Maggie and Kyra) and their husbands.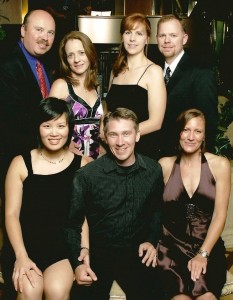 Wishing you & yours a wonderful holiday season and a Happy New Year!
Merry Christmas!