Last week I was invited to learn more about Managing by Strengths. With a short series (truly short – less than 10 minutes) of questions, it creates a profile that is similar to both the Insights discovery profile (I'm a "reforming observer") and the Myers-Briggs type indicator (I'm an INTJ).
You might be able to see my profile here (I'm not sure how long they leave the results active).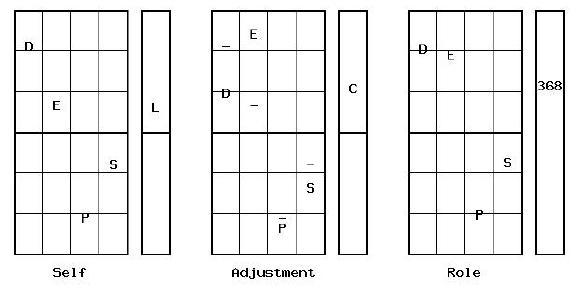 The interesting thing about MBS is that it measures the stretch you feel you are making to perform your job. I work on being less direct and more extroverted to try to be better at my job. Egad I am direct by nature. I know this but it is still funny to read.
Description of Strengths:(RED Color Code)
Results oriented, candid, hard driver, innovative, decision maker, big picture, convincing teller, positive, primary concern is getting things done, self confident with people, needs to be in control, competitive, quick thinker, can delegate details, holds on to authority, needs elbow room in which to work. Additional Information is available about your Self, Adjustment and Role Profiles.
Combination of Strengths:
D/E: Candid, teller, analytical, creative.
D/P: Driver, self-starter, wants results quickly, competitive.
D/S: Very independent, very self-confident.
E/P: Fast, fluent communicator.
S/P: Detail and organizational tendencies, loyal, Corporate Hook.
Motivation by Strengths:
D (51): control, challenge, money
E (16): opportunity, recognition, status
-P (-51):variety
-S (-19): independence
Logic: Fact oriented.
Communication by Strengths:
You appreciate people who are direct and candid, allow you to make decisions, challenge you, and give you freedom to operate.
—
If you are in Colorado and want to learn more about how Managing by Strengths can help your organization, contact Cate Lawrence.