I've been wanting a new car for the last year or so. Whenever I would sit in traffic, I would promise myself that my next car would be an automatic. I have only ever had cars with standard transmission. I know from my old car, that I loved my leather heated seats in the winter, and that the black leather was too hot for summer. I also loved the turbo on my old car. And because this is my mid-life crisis car, I really wanted a convertible. But, since I only wanted to have one car, I wanted a retractable hard top so I could drive it year round.
Behold my new Eos Lux.
Leather heated front seats, not black
Retractable hard top
Automatic
2.0 Turbo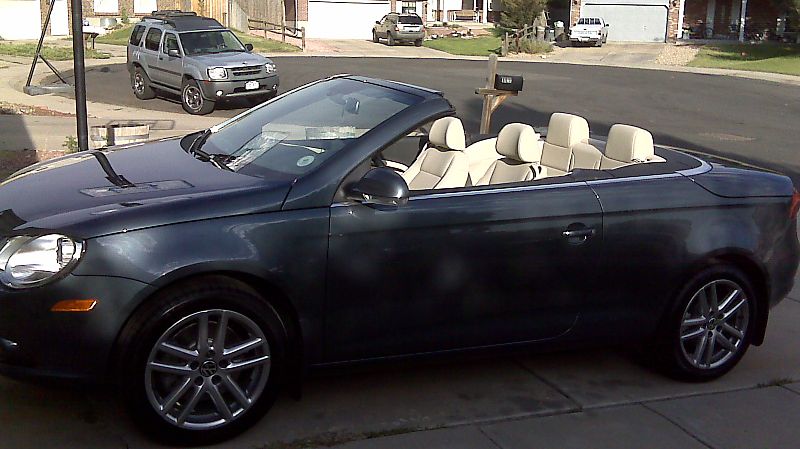 Eos was the Greek goddess of the dawn, and this car certainly lets the sunrise in.
You can build your own on the VW website.